News
Serious Situations Demand Serious Actions Right? So Is "Not Shaking Hands" Over The Top?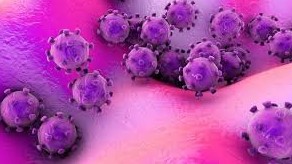 What a question to ask but hey stock markets are falling economies are being affected and I for one are very concerned that if this virus spreads at this  current we are all in deep "Do Do".
Well this morning a serious question that has come up in conversation in the office should we now in business, and in the work place and general social meetings refrain from shaking hands as this has been one of the things that could potentially increase the transmission of the Corona Virus?
If not why not?
If yes for how long should we refrain on his long held tradition?
Would you be offended if a "No shaking hand policy" was in force at your company or workplace and what would be your general overall feeling?
I do note the government has not given business in the UK any health and safety advise to date, I would expect under the circumstances some H&S advise in the very near future.
Here is my feeling, a big fat YES we should refrain from any activities that will enhance the transmission of this dangerous Virus so it's over to you what are your thoughts?