News
The next podcast with Graham Mann Live on LinkedIn is Thursday January 9th at 11am introducing SwitchWaterSupplier.com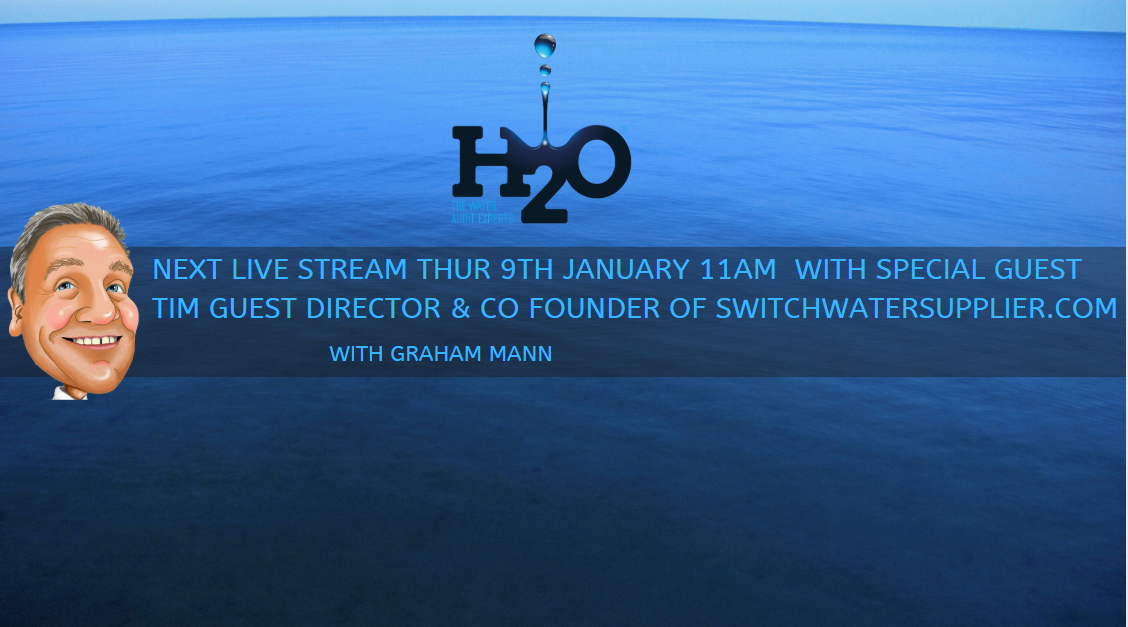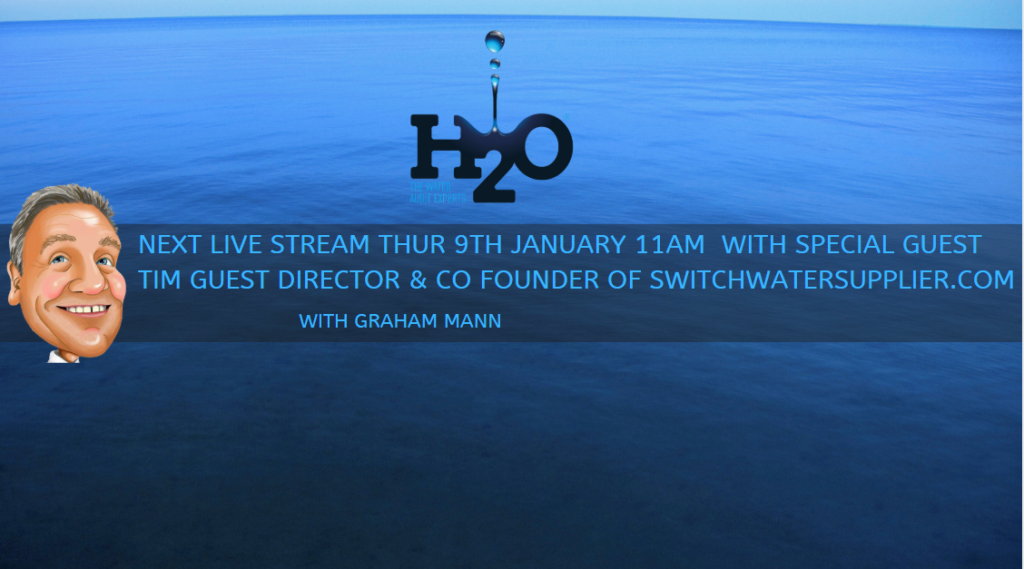 The first podcast with Graham Mann of 2020 kicks off with a closer look at the UK's first and only water retail industry innovation switchwatersupplier.com which is not to be mistaken as a price comparison site as it is most certainly not!
Switchwatersupplier.com is a journey for switching water supplier, billing data correction and  water and waste water savings.
This bold venture is aimed at bringing customers and water retailers together, providing a high quality totally independent and impartial nationwide service, with a strong environmental message about reducing water consumption and waste water volume discharge.
This is good for business and good for the environment.
Developed, serviced and supported by water industry and IT experts, customers will have the ability to request support and expertise on all levels of water, waste water and trade effluent issues.
Switchwatersupplier.com issued a press release entitled Two Yorkshire Entrepreneurs are about to make a "Big Splash" in the £3 Billion deregulated water retail market withSwitchwatersupplier.com   
The company report some well known businesses waiting to use the procurement platform.
During the podcast viewers will as always be able to comment and ask questions live! Audience participation is compulsory!
Do you have questions in advance of the LinkedIn live podcast with Graham Mann?