News
Water audit experts H²0 Building Services prepare to launch new branded logo and website
Author: Graham Mann, Water Audit Expert.
H²O Building Services have now signed off our new branded logo, this has taken us some weeks working with our new design consultants to ensure we get it right. It was important not to detract too far from our existing logo so we incorporated one element from the existing logo into the new one, which is the droplet, this works really well using bold colours with a strong branded message "The Water Audit Experts". If a business customer is searching the internet to appoint a consultancy partner to reduce the water and waste water costs of their business then they will be seeking the very best. The branded logo creates a strategic awareness which differentiates us from our competitors. The message tells the market who we are, what we do and how we are different from our competitors.
What do you think?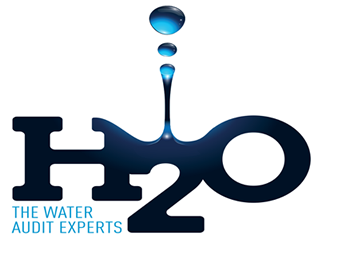 The new website is nearing development completion and again will incorporate a strong message in terms of expertise, successful high profile client case studies and our achievements in terms of delivery of water savings we have delivered to our clients. The site will also be phone and tablet friendly as more and more potential customers are searching for our services on mobile devices.
The new branded website will be going live the 3rd week in November 2014.