News
Water meter data loggers identify potential water leaks costing nearly £60,000.
Author: Graham Mann Water Audit Expert.
For the past 2 years Water Audit Experts at H²O Building Services have been conducting a water bill validation and bureau service project which incorporates identifying water and waste water saving opportunities, water company over charging, negotiating water bill rebates and switching water supplier in order to drive down ever increasing water charges for a national restaurant business. As an integral part of the medium and long term water strategy Automatic Meter Readers (AMR) devices better known as water meter data loggers are being fitted to a large part of the client portfolio, the benefits to the business will be immense for example: –
* The data loggers will be set up and aligned to provide remote water meter readings accessed via a web portal, this will provide accurate water billing – no more estimates!.
* Each individual business will now be able to work to accurate budgets with no more surprises.
* The water flow data collected will be analysed by water audit experts and further reports generated with recommendations to further drive down water consumption and costs.
* Pay back a matter of as few months.
* 100% tax allowance against the product – tax efficient.
* Protects the external and internal water distribution system from all future potential water leakage and waste as the system can be pre-programmed to provide water leak alerts which will generate a report to the client in order that the appropriate action can be taken to attend site and carry out a water leak detection and repair.
The actual water leak alert case studies are a prime example of the power and value of the system, coupled with a water audit expert partner working with the customer can produce amazing results.
Case study – Manchester, an increase in water consumption and costs of £ 24,703 per year.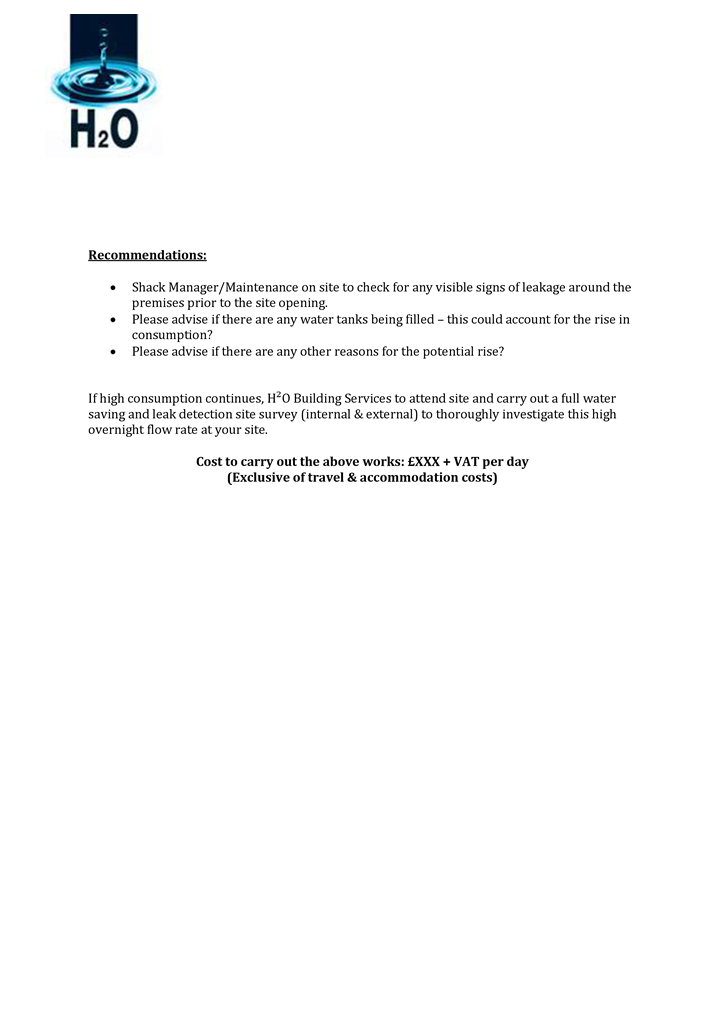 Case study – Newcastle, an increase in water consumption and costs of £ 32,717 per year.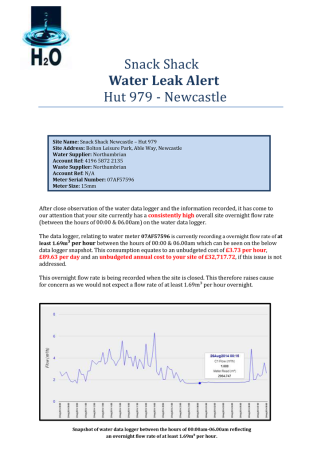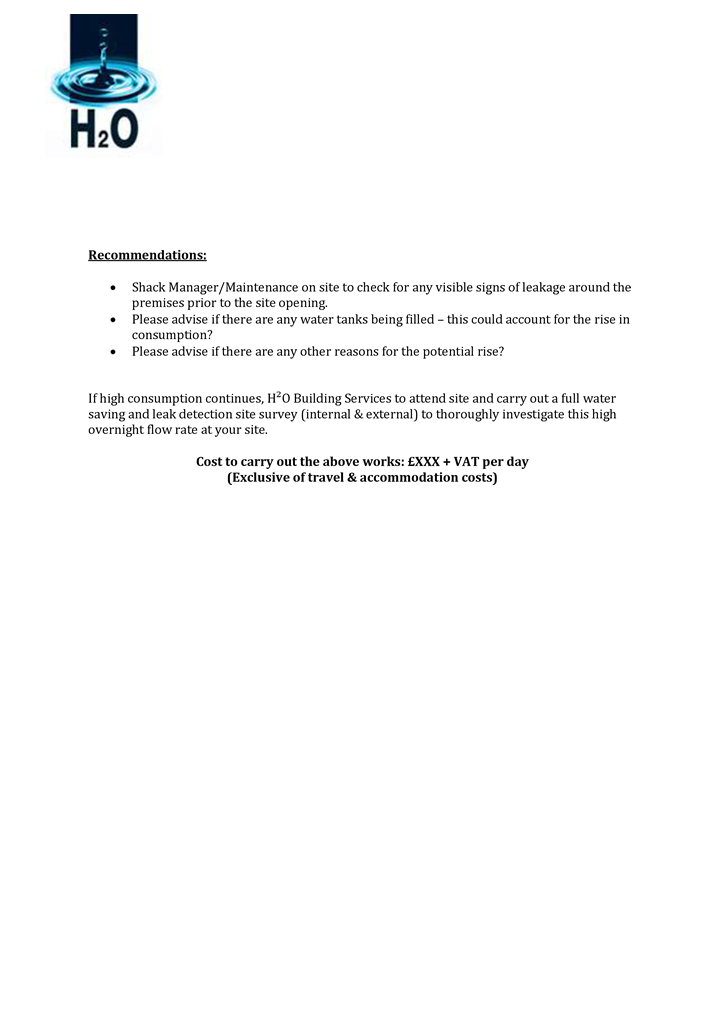 With water companies sending out more and more estimated water bills some businesses can go 9 or even 12 months without an accurate water bill where the water meter or meters have been actually read producing an accurate water and waste water bill.