News
Anglian Water Launches Largest Drinking Water Grid Project For A Generation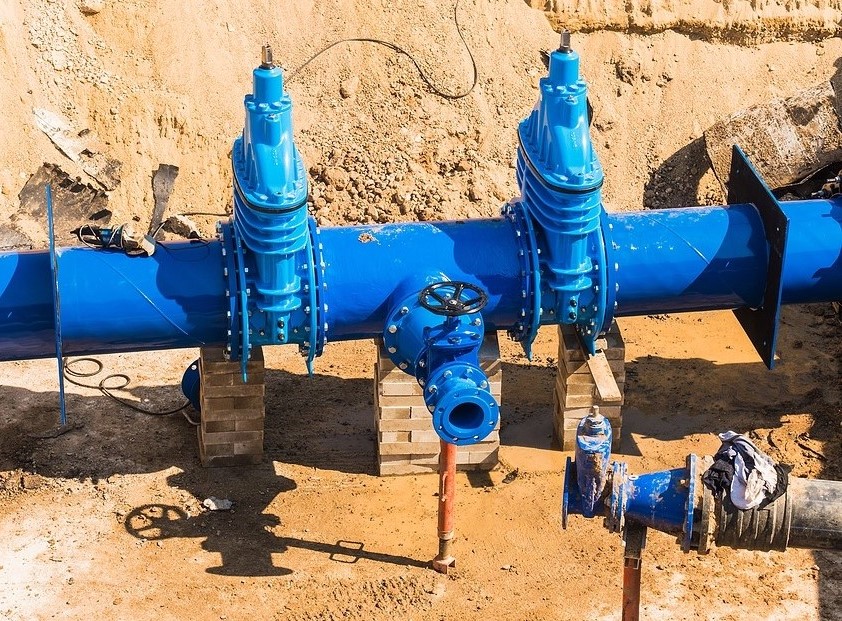 Utility company Anglian Water has now embarked on the biggest drinking water grid project for a generation in the UK, with the first pipes being laid down in Lincolnshire that will see the county connected with the rest of the region to protect the driest part of the country from water shortages.
This is the first scheme for the Strategic Pipeline Alliance (SPA), which will be building up to 500km of interconnecting pipes – which means that it will be even longer than HS2! It forms part of the water supplier's Water Resources Management Plan, which intends to make the east more resilient to drought over the next 25 years.
If action isn't taken, the region would see a water deficit of 30 million litres a day by 2025, which is a shortfall of 4,380 Olympic swimming pools of water each year.
The long-term project is therefore essential in addressing the expected imbalance in the future, where water demand greatly outstrips supply in the east. This is the biggest challenge that Anglian Water now faces, driven by population growth, climate change and its location in the most water-scarce region of the UK.
The new strategic water mains will see water taken to the south and east of the region, where it is less readily available. Local resilience will also be strengthened by the pipeline through the reduction of the number of homes and businesses relying on a single water source.
The SPA will be using the very latest technology to achieve its goals, such as virtually waterless pipe testing. This sees engineers using equipment that allows them to lay pipes to a food grade standard of hygiene and disinfected using a significantly reduced amount of water than in traditional mains laying.
Peter Simpson, CEO for Anglian Water, said: "We operate in the driest part of the country, and receive a third less rainfall than anywhere else in the UK, but are also one of the fastest growing regions, with 175,000 new homes to be built in the next five years.
"Without action we will face a water deficit of millions of litres a day within the next five years – let alone 25 years."
The water company has also just launched a sustainability-linked bond that is connected directly to achieving its interim carbon targets by 2025 – the first water supplier in the world to do so.
The utility company has pledged to reduce its net operational carbon by 30 per cent by 2025 from 2018/2019 levels, as well as its capital carbon by 65 per cent from a 2010 baseline by the same date. This launch is the first in a series of planned net zero bonds that are directly aligned with achieving the toughest sustainability targets.
Are you interested in switching water supplier? Get in touch with H2o Building Services today to find out how to go about it.