News
Next PodcastwithGrahamMann Thursday 19th March at 11.30am – My guest is Tim Guest of SwitchWaterSupplier.com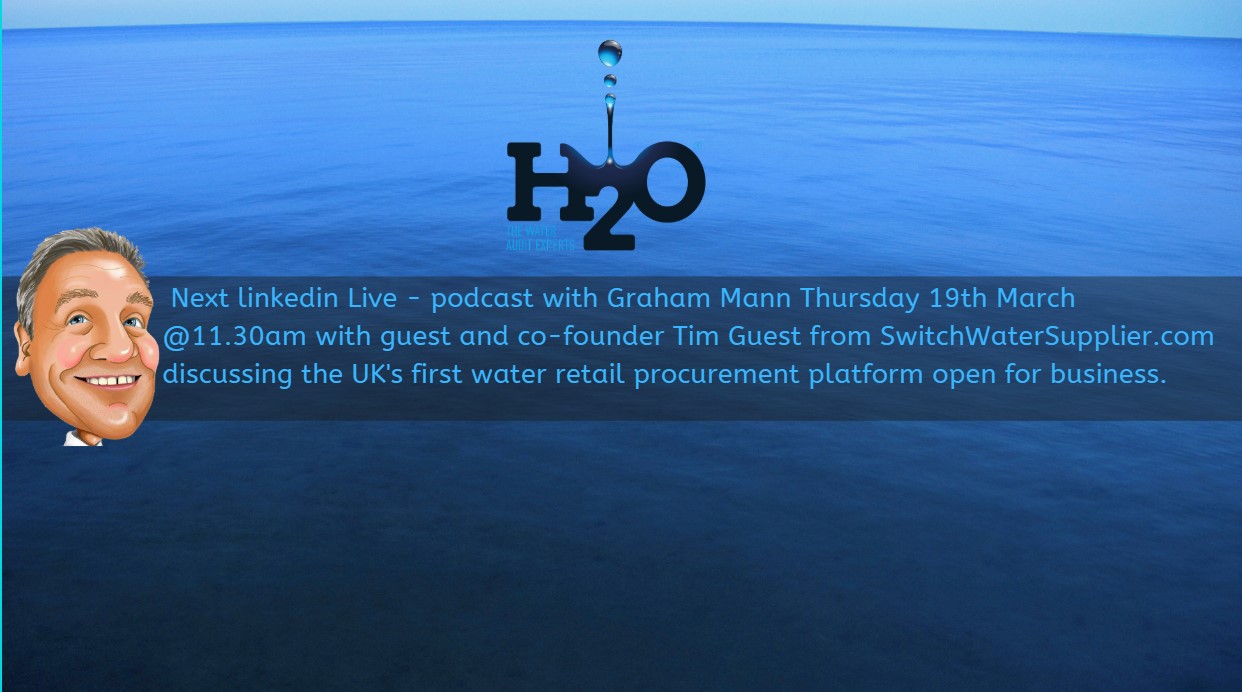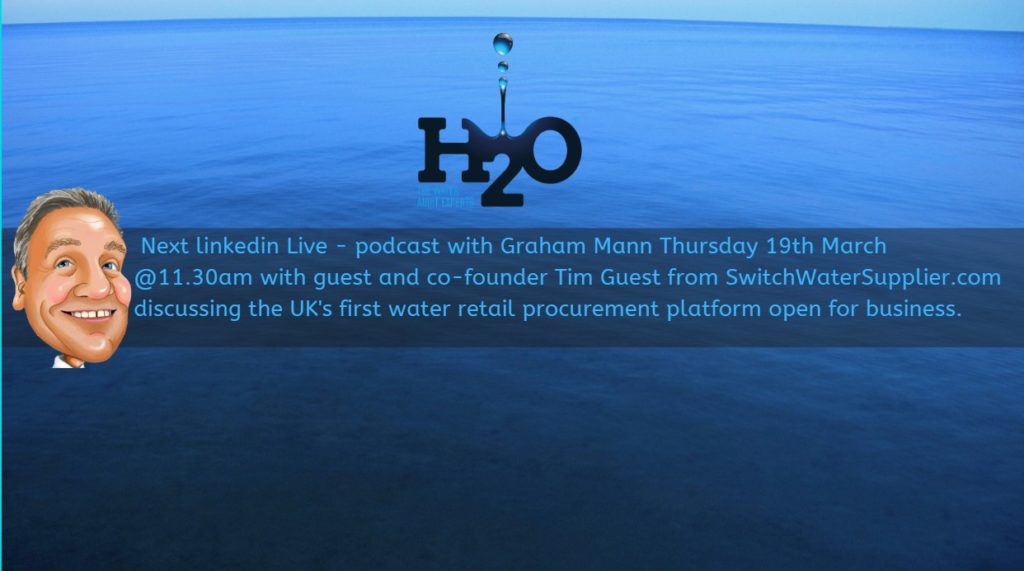 Both Tim and I are the Directors and Co-founders of SwitchWaterSupplier.com.
The UK's first water retail procurement platform or price comparison site as described on the water regulators (OFWAT) Open Water website – Is there a comparison website I can use?
"Yes there are comparison websites who are able to generate competitive quotations from retailers across the business retail market and you can search for these on line"
SwitchWaterSupplier.com is the UK's only price comparison website managed and developed by some of the UK's foremost digital and water and waste water experts.
Tim and I will be discussing the platform, the development and many other features going forwards.
We both had to make the decision to cancel the official launch of the business posting "SwitchWaterSupplier.com launch event postponement" on the website.
The message is "Ready, Steady, Switch" as SwitchWaterSupplier opens its doors to inquiries.
As with all previous podcastwithGrahamMann we will be delighted to receive questions on any water and waste water topics, either questions about SwitchWaterSupplier.com or indeed if you have particular pressing issues and need advise, please email us ahead of the broadcast or ask away during the broadcast.
See you there !