News
Extra Staff Recruited To Tackle Thames Water Leakage Issues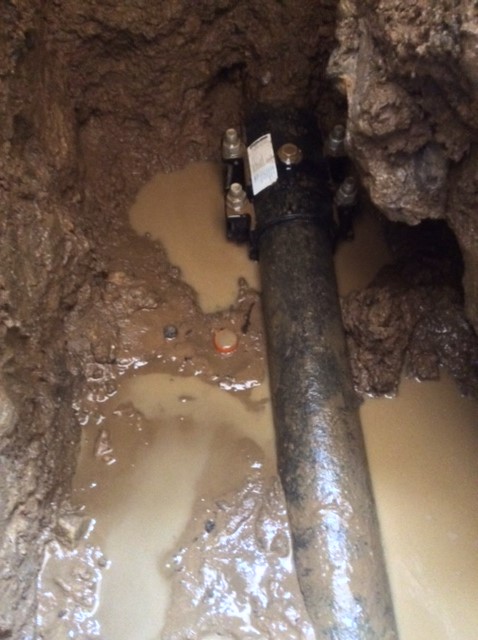 The biggest water company in the UK, Thames Water, has revealed that it has recruited an additional 600 staff members and installed thousands of loggers, with engineers working through the night to identify issues with the water pipe network and prioritise water leak repairs where required.
Night-time leak detectors are now patrolling the streets in the search for water leaks in order to help the supplier hit its long-term targets after this summer's prolonged heatwave and the impact that the Beast from the East had in 2017.
As part of its business plan for the next seven years, the supplier has promised that it will spend £2.1 billion on reducing leakage by 15 per cent and improving resilience come the year 2025, with long-term plans being to halve it. Approximately 1,500 leaks are fixed each and every week on average, representing a ten-year high for Thames Water.
Electronic sensors and acoustic loggers are used to help identify leak areas, with listening sticks then brought in to find exactly where the water is coming from. Satellite imagery, drones and other new innovations have also been explored by the company.
Chief executive Steve Robertson explained that he sends teams out each night because listening for leaks is easier when it's quiet. "Our ability to monitor and predict the sort of impact we have from the Beast from the East is much better now than it was earlier in the year," he went on to add.
Mr Robertson has agreed to forgo any bonuses over the next two years after the company paid out £120 million in rebates and penalties for missing its targets for cutting leaks, with returns to shareholders also frozen until the year 2020 in order to prioritise investment.
Businesses out there concerned that they too may have leaking water pipes, thus wasting lots of water and overspending on bills unnecessarily, would perhaps get in touch with us here at H2O Building Services today.
We have more than 30 years' experience in water engineering services so you can rest assured that the process for fixing water leaks will be managed quickly, cleanly and to a highly professional standard.
Bear in mind that water leaks can cost you and your company thousands of pounds, because they can be particularly difficult to deal with. If you have a leak underground, for example, very precise detection is required before an excavation can take place in order to access the leak so as to carry out the necessary repairs.
We believe in performing quality repairs that last and we'll advise you on the best most cost-effective way to do this. We'll also check that your entire premises is watertight and seek out refunds on your behalf for any waste water costs incurred because of leaks on site.