News
New Taskforce Set To Water Management In The Fens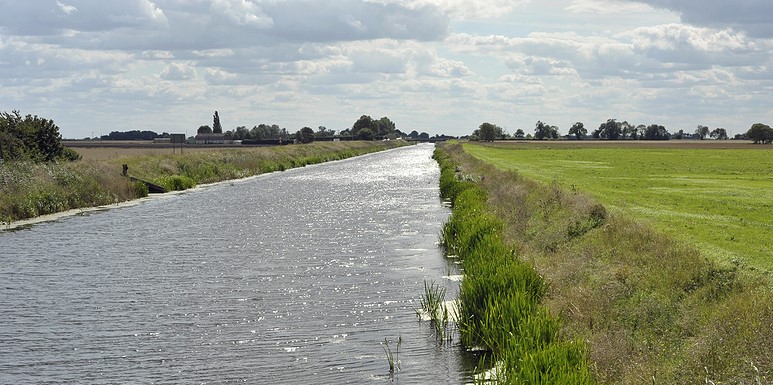 A new cross-sector taskforce, involving Water Resources East, Anglian Water and the Environment Agency, as well as other regional partners, has been established to address the issues of water management and land resources in the Fens.
The Future Fens Integrated Adaptation scheme is the first project of its kind in the UK and will see resilience delivered to the impacts of climate change, creating jobs, unlocking housing growth and allowing for upgraded transport links, as well as improving biodiversity and boosting tourism.
It is hoped that the initiative will unlock a wide range of new opportunities for the local area, which has been held back by the amount of flooding it sees year after year because of its position below sea level, as well as its poor transport links.
The strategy will see new multi-sector, multi-beneficiary reservoirs used to provide further water supply resilience for suppliers, farmers and the food industry, while improving the water environment. It will also see open water channels enhanced for nature and biodiversity, tourism and navigation, while driving water storage and flood risk management benefits.
By improving long-term flood resilience and delivering a resilient water supply, the region will be able to address social challenges and make investments in better transport connectivity and housing.
Some of the UK's best agricultural land is found here and this too can be protected by addressing future climate risks, allowing for job creation, training and employment opportunities, and the introduction of higher value crops.
Chair of the Environment Agency Emma Howard Boyd commented on the news, saying: "Future Fens will be a pioneer in how to adapt to the impacts of climate change across a complex low-lying landscape.
"It could be a global case study of how better water management not only mitigates risk, but boosts agricultural productivity, increases natural capital, supports carbon sequestration and creates jobs."
Whether you're in the east of England or elsewhere around the country, there's a lot you can do to make your own business operations more sustainable, thus safeguarding our water resources for future generations – something that will only become more important as time goes on and the impacts of climate change are increasingly felt.
Get in touch with us here at H2o Building Services if you want to start conserving water today. The added benefit of reducing your water usage and consumption is that you'll save your business money as time goes on, because you'll only be paying for what you're using.
Water leaks can be very problematic and you may not even know you have one on your site somewhere, since they can be so tiny that they're barely noticeable or hidden below ground, out of sight. If you'd like to find out what you can do about this, get in touch today.