News
How Can Artificial Intelligence Tackle The Water Crisis?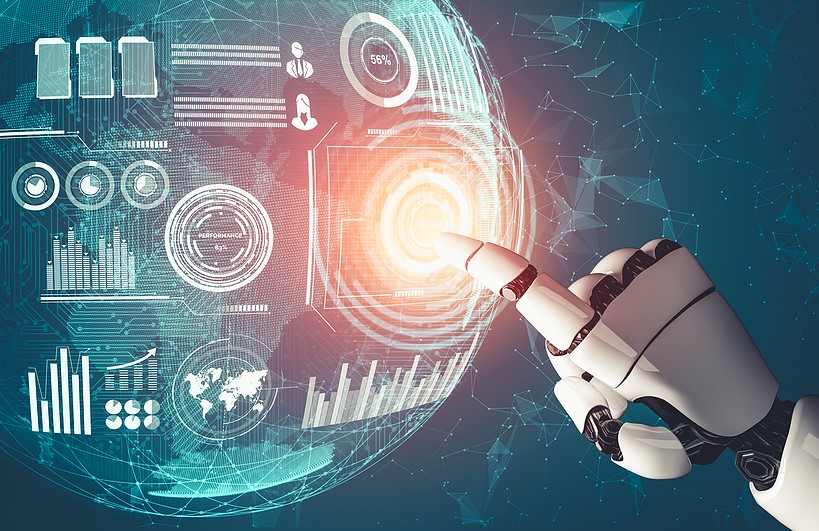 When we talk about the water crisis, it's easy to imagine that these problems are only happening a long way off and only in places that see prolonged periods of drought and very little annual precipitation.
This is perhaps especially true for those who call Great Britain home, an island famed for its wet weather and damp climate. The water crisis surely couldn't rear its ugly head on UK shores, could it?
Well, as we've seen over the last week or so, climate change is well and truly upon us now and, in line with temperature increases nearing and even surpassing 40 degrees C for the first time, it seems that water shortages have been seen around the country as a result.
In two villages in Kent, for example, some residents went five days with either low pressure or no water at all, with bottled water stations opened at village halls.
Head of water resources at South East Water Lee Dance said: "We've been facing very high demands for probably the last two weeks, during the hottest day yesterday we pumped an additional 140 million litres of water into our system.
"That's the same as adding four towns around the size of Maidstone to the demands for our network. We're asking people just to be mindful and look at how they can help us by reducing their demand."
Experts are now predicting that we should see heatwave conditions like those we've just experienced every three years or so, with growing pressure being put on vulnerable water resources all over the country… which suggests that, unless action is taken now, water shortages such as these are sure to be seen time and time again.
One tool we have in our arsenal in the fight against the climate crisis is, of course, artificial intelligence (AI) and much is being done around the world to harness the power of technology to improve our climate-driven responses. Here's what's going on:
A pilot project has been underway in South Africa that applies AI techniques to databases to reveal water sustainability patterns in the Ramotswa aquifer that lies between South Africa and Botswana.
The region is semi-arid and faces water stress and scarcity issues, supporting industries and people in both countries. Transboundary watersheds and aquifers cross political boundaries of different countries, with populations reliant on water sources linked across borders and regions, which builds an interdependent system for societies.
AI can be used to analyse big data from water resources and identify patterns and trends to support decision making and improved water management. Changes in water chemistry and quality can also be monitored.
AI & management of urban water infrastructure
In Germany, AI and modelling are now proving to be promising options for utility companies to improve urban water infrastructure management and making inspection and rehabilitation strategies more efficient.
Statistical methods have been tested by Kompetenzzentrum Wasser Berlin and show that AI can be used to evaluate abilities to enhance sewer forecasting and management.
This, in turn, has led to the development of practical tools to support rehab planning, as well as inspection and maintenance. In addition, AI was successful at filling gaps in sewer asset data, which is essential to reduce model uncertainties and ensure city-wide predictions.
AI & improvements in water quality
It can be tricky to maintain water safety standards across vast urban water systems and it can be difficult to detect contamination by bacteria before health issues manifest themselves.
However, AI could help drive improvements in water quality by using a deep learning neural network to detect harmful particles in water. Drinking water can be viewed at microscopic levels in real time and distributing devices that can monitor water will help authorities detect contamination as soon as they can.
Utility company Severn Trent has been working alongside other suppliers, including Southern Water, South West Water and Thames Water, to explore how AI can drive autonomy in waste catchments.
Automation in this regard could prove effective at reducing flooding and pollution, making it easier for the company to respond to increasing pressure on assets, infrastructure and the environment.
According to WaterWorld, this cross-sector coalition will be piloting an autonomous waste catchment project in the Midlands and the south-west of the country, with a shared blueprint set to be tested, proven and then scaled across the UK.
Last year, Yorkshire Water revealed that it would be expanding its use of AI to predict blockage across its sewer network, with the aim being to reduce pollution risks throughout the region.
Here, an integrated sensing, communication, analytics and reporting solution makes use of sensors to feed water level data into an application on MindSphere, Siemens' cloud-based open Internet of Things operating system.
The sewer network is monitored and analysed in real time to predict problems such as blockages before they take place. This, in turn, allows the utility company to investigate the matter quickly so they can take preventative action and stop sewage pollution in its tracks.
This blockage predictor was found to be able to provide up to two weeks' notice of problems along the network, identifying nine out of ten possible issues. It was also found to be three times more successful than current pollution prediction processes, as well as driving down the number of false positive alerts by 50 per cent.
Yorkshire Water's Heather Sheffield said: "Our customers expect us to use the latest technologies. This solution, developed in partnership with Siemens and the University of Sheffield, will change our visibility of the sewer network and improve how we identify and tackle blockages.
"Rolling out the solution to 2,000 assets across the entire county will have a significant role in reducing the number of pollution incidents, which can have a negative impact on the environment, as well as increasing our efficiency and providing improved value to our customers."
Do you want to find out why water efficiency is important? Get in touch with the team at H2o Building Services today.