News
Car Washes Urged To Prioritise Commercial Water Recycling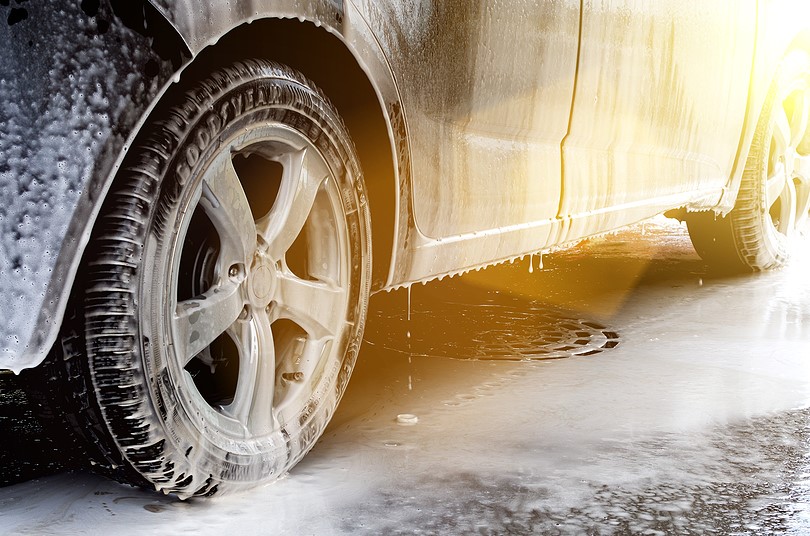 You might not think that the UK, famed for its heavy annual rainfall, could possibly be facing water stress and scarcity issues but, thanks to climate change, a growing population and an increase in extreme weather events such as drought and flooding, the nation's water resources are being put under increasing amounts of pressure.
So much so in fact that experts are now predicting that some parts of the country could see demand outstrip supply in as little as ten years' time – so we all have our part to play in reducing our reliance on mains water, safeguarding it for future generations.
Where water is concerned, car washes are obviously one of the businesses that are heavily reliant on this particular resource so making changes to the way in which they operate could make a significant difference to the UK's overall water footprint.
Consultant for the Car Wash Association Alexander Russell is now encouraging those working in this sector to consider prioritising commercial water recycling in order to be more environmentally responsible and reduce water consumption.
He explained that automated car and truck washes, as well as responsible hand car washes, are increasingly turning to this water-saving approach, but "the worst offenders are non-compliant hand car washes that almost universally fail to recycle any of their hefty water consumption", Forecourt Trader reports.
"An environmentally unregulated hand car wash will use 300 to 360 litres of water per wash through two high-pressure lances operating simultaneously for about ten minutes per wash. Sluicing down of wash pads to clear sediment deposits from under the operators' feet will add substantially to this consumption," Mr Russell went on to  say.
No matter what kind of business you run, car wash or otherwise, one of the most efficient ways to save money across your site is through water recycling, which involves using the oft-discarded water from activities like toilet flushing, irrigation and vehicle washing instead of valuable mains water.
Such strategies work particularly well for companies in the leisure and hospitality industries, as well, and H2o Building Services' team of experts can provide you with the relevant solutions to suit your business.
These approaches have even been known to save some companies up to 50 per cent on water costs, so there are all sorts of benefits associated with changing the way you work and the way in which you use water.
If you'd like to find out more about how you can start saving the environment, giving your company's green credentials a serious boost and saving yourself a lot of money into the bargain, get in touch with us today.
We have more than 30 years' experience in water supply and water engineering, and can provide you with a complete end-to-end service, covering everything from checking water bill accuracy to repairing leaks and monitoring water use.