Underground Water leak Detection | Call us on: 0845 658 0948
If you feel that your water bills are higher than they should be or if they have taken a sudden increase it may be due to an underground water leak.
Causes of an Underground Water Leak
Old corroded pipes
Ground movement
Low temperatures
Damage from excavation
Any of the above can cause your business to have a water leak which will be costing your business money.
Underground water leaks can increase your businesses water bills by 30 -75% depending on the severity of it. At H2O we follow an underground water leak detection process to ensure that if there are any leaks on your site we find all of them and not just the ones you are aware of.
The underground water leak detection process is: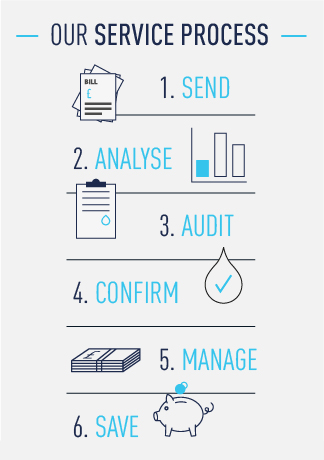 Underground water leaks are often hard to detect with normal leak detection products, our experts use their industry experience to establish the extent of a water leak and where it is, which is why they saved clients a total in excess of £2,000,000 in 2013 alone.
The H2O team usually take around half a day to find the underground water leak and it can often be fixed within the same day.