News
Raw Sewage Discharged Into Rivers 200,000 Times In 2019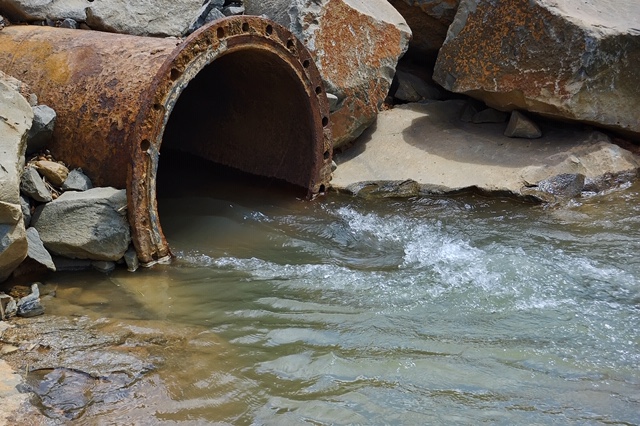 New analysis has revealed that water companies across England discharged raw sewage into rivers 204,134 times last year, with many waterways affected, including the Thames, the Windrush, the Severn, the Avon in Bristol, the River Chess and the River Wharfe.
The Guardian investigation shows that all nine water suppliers discharged untreated sewage into rivers in 2019, with one industry insider describing this practice as frequent and routine.
He went on to say that the industry has ignored warnings about the growing scale of spills from combined sewer overflows, saying that these discharges released "a horrible septic mix of nasties into the rivers".
Permits can be issued to firms to release untreated human waste from CSOs following extreme weather events in order to stop water from backing up and flooding properties. An investigation by the agency should be triggered if over 60 discharges a year are recorded – but the data shows that some storm overflows release discharges hundreds of times.
Shadow environment secretary Luke Pollard said: "Sewage discharges should take place only in the most extreme of circumstances. Regulation needs to be tightened to stop water companies using discharges as a day-to-day measure.
"Customers will rightly be shocked at the frequency of sewage discharges and the damage it does to some of our country's most precious and valuable river habitats."
This news may be particularly concerning because recent research has found that coronavirus could be carried into rivers as a result of sewage discharges.
Carried out by the University of Stirling, the study found that the potential spread of the virus via sewage mustn't be forgotten about as we try to protect human health.
The authors explained that transport of the virus in water could increase its potential to become aerosolised, particularly when wastewater is pumped through sewerage systems, at wastewater treatment works and during discharge and transportation through the catchment drainage network.
They went on to say this could lead to a more direct respiratory route for human exposure, especially at treatment works, pumping stations and near waterways in receipt of wastewater.
Responding to the Guardian figures, Michelle Walker of the Rivers Trust described the data as very alarming, going on to add that it is possible to see that some locations are discharging untreated sewage hundreds of times each year and not just doing so during extreme weather events.
Water suppliers say that the discharges are so diluted by wastewater and rainwater that the quality of the rivers and waterways they're released into isn't affected.
The government recently instructed companies to install monitors on the majority of their combined sewer overflows by March this year – but the Guardian found that by June, 3,400 out of around 10,000 inland outflows still had no monitoring in place.
Do you need help with wastewater management? Get in touch with us at H2o Building Services today.