News
Iron Age Skeletons Discovered During Water Infrastructure Work!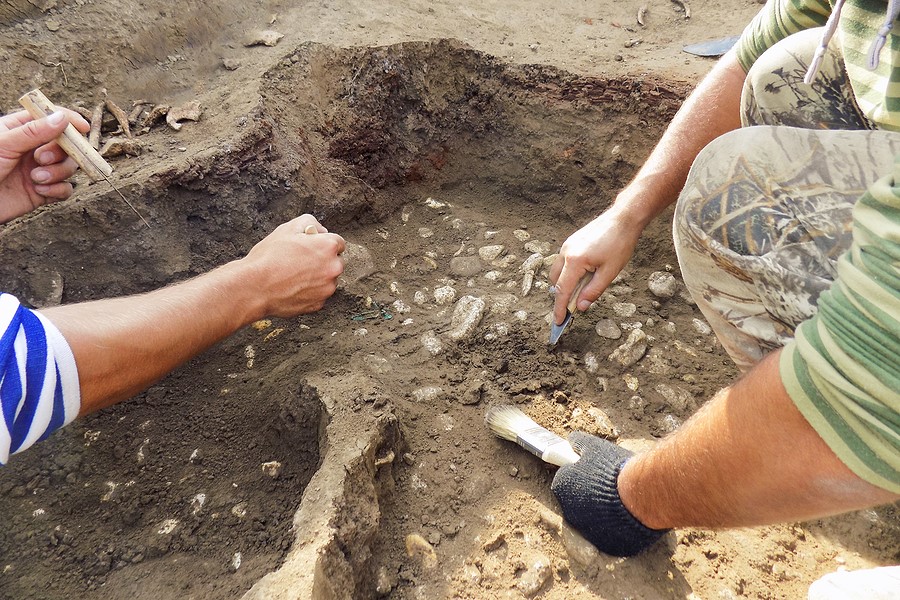 Work being carried out by Anglian Water to help secure future water supplies in the region has led to a rather exciting discovery, so it would seem – with two skeletons, thought to be from the Iron Age, found on two separate sites near Lavenby, just outside Lincoln.
As well as the bones, small building fragments and bits of pottery were also uncovered as the work took place, with the water company planning to lay up to 500km of new interconnecting pipelines that will allow water to move from where it is more plentiful in the north of the county to the south and east, where it is drier.
Archaeological excavations were required on both sites because they are known to be rich in history from periods including the Viking and Roman eras.
Jo Everitt, environment and heritage assessor for the supplier, explained that Navenby used to be home to Iron Age communities and discoveries such as these can reveal a lot about ancient history and how such communities lived day to day, as well as furthering understanding of how our regional and national heritage developed.
Director of the Strategic Pipeline project James Crompton made further comments, saying: "We recognise the immense value of finds like this and will always work with experts to handle the discoveries in an appropriate manner. We care about the areas in which we are working and will always be respectful of anything we find."
Back in December 2020, Anglian Water became one of the first companies in the UK to reveal how it is preparing for climate change, which includes this particular Strategic Pipeline project.
This programme not only makes it possible to reduce the amount of water taken from the environment itself but also strengthens resilience, since it is expected to reduce the number of businesses and homes that rely on a single water source to 14 per cent come the year 2025.
The company also has plans to reduce its leakage rates even further. It already has the lowest rates in the UK, but it wants to see this fall by a further 22 per cent and halve it by 2050.
Other steps include introducing smart meters across the region, eliminating the risk of severe water restrictions, reducing internal sewer flooding incidents by 24 per cent and increasing partnership funding for flood protection by 50 per cent, bringing it to £12 million.
Businesses can follow Anglian Water's leads by investigating the benefits of automated meter reading, rainwater harvesting, water leak detection and repair, and other alternative water sources to help reduce reliance on mains water supplies.
If you'd like to find out what can be achieved in this regard and how you can go about making your business even more eco-friendly than it already is, get in touch with the team here at H2o Building Services today.