News
South East Water's Supply Resilience Under Investigation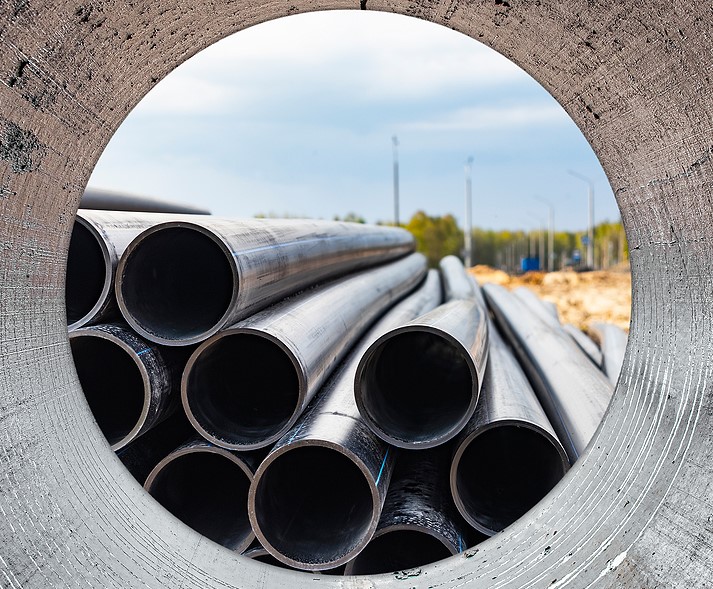 Utility company South East Water supplies drinking water to 2.2 million people around the south-east of England, keeping the taps flowing across Berkshire, Hampshire, kent, Surrey and Sussex… but it seems that its business practices are being called into question, with Ofwat just launching an investigation into the efficiency of its water supply system.
An enforcement case has just been opened by the industry regulator to determine whether or not the firm has failed to develop and maintain an efficient system, given that the supplier is now falling behind its peers, as revealed in Ofwat's latest Water Company Performance report.
Currently, South East Water is the worst performer in the sector for water supply interruptions across England and Wales, with an average of three hours two minutes and 21 seconds lost per property in 2022-23 compared to its performance commitment level of five minutes and 45 seconds.
The opening of an investigation doesn't mean that Ofwat will conclude that a breach has occurred, that it will pursue formal enforcement action or that financial penalties will be imposed.
South East Water now has until the end of November to publish a service commitment plan, revealing how it plans to address areas of underperformance, including supply interruptions.
Commenting on the news, Ofwat CEO David Black said: "Providing reliable water supplies is at the heart of a water company's responsibilities. Too many customers have been failed too often by South East Water. That's why we are now carrying out a thorough investigation into the company and its service to customers.
"We are clear that water companies must do more to regain public trust and it must start with better service. Where this does not happen, we will use all of our powers to ensure the sector delivers better value for both customers and the environment."
Research from the University of Greenwich, published back in July, found that South East Water paid out more in dividends and interest payments over the course of two years than it invested in its struggling infrastructure, the Financial Times reports.
In June, over 6,000 households were left without running water for up to a week, while a further 286,000 properties found themselves in a similar situation just before Christmas. And Ofwat handed down a £3.2 million fine after further supply interruptions, including discoloured water coming out of the taps in February 2022.
Despite this, South East Water paid out £156 million in dividends in the two years to March 2022, as well as paying £72.8 million in interest to service its £1.4 billion debt.
David Hall, visiting professor at the university, was quoted by the news source as saying that the potential for water shortages to hit the south-east had been "known about for a long time but had not been dealt with due to bad planning, a failure to cut leakage and a decision to divert money towards dividends rather than investing in infrastructure".
Why do water supply interruptions happen?
Your water company is legally required to ensure that a constant supply of water is provided. However, occasionally the service may be interrupted for repair work to be carried out or because of emergency situations like burst mains water pipes.
If there's a planned interruption that's going to last more than four hours, your water company must provide you with 48 hours written notice and the supply must be restored by the time stated in the notice.
If supply interruptions happen because of an emergency, the supply must be restored within 12 hours of the water company becoming aware that there's an issue. If the emergency is in the main strategic main pipe, supply must be restored within 48 hours.
Water companies must also provide at least ten litres of water per person per day to those affected by piped water supply failure within the first 24 hours and this must be maintained until the supply is restored. This can be achieved through provision of bottled water or via stand pipes or bowsers.
In times of drought, hosepipe bans may be implemented or restrictions placed on other high water uses in order to prevent water supply failure.
What does the future hold for the south-east?
Investing in infrastructure and building resilience into the network will be paramount for South East Water as time goes on and the pressures of climate change increasingly make themselves felt.
Currently, the region is home to 19 million people and almost as many businesses have set up shop here as the rest of the country combined. And with over 28 million people flocking to the area annually, total water demand can hit six billion litres per day.
Population growth is also a concern and some four million additional people will live in the south-east in the long term, with the region potentially accounting for approximately 50 per cent of future water demand in the UK. Estimates from Water Resources South East suggest that an extra one billion litres of water per day will be needed over the next 15 years.
As well as investing in infrastructure, protecting ecosystems and biodiversity will be essential for water quality and quantity in the future. Water abstraction must take into account the impact it has on the natural environment in order to ensure that wetlands, rivers, lakes and streams can continue guaranteeing water supply.
Luckily, there are solutions to the problem at hand but they must be implemented quickly to ensure that the south-east's drinking water supplies are able to survive for future generations.