News
More water industry news and views as H2O Building Services Goes Live on LinkedIn.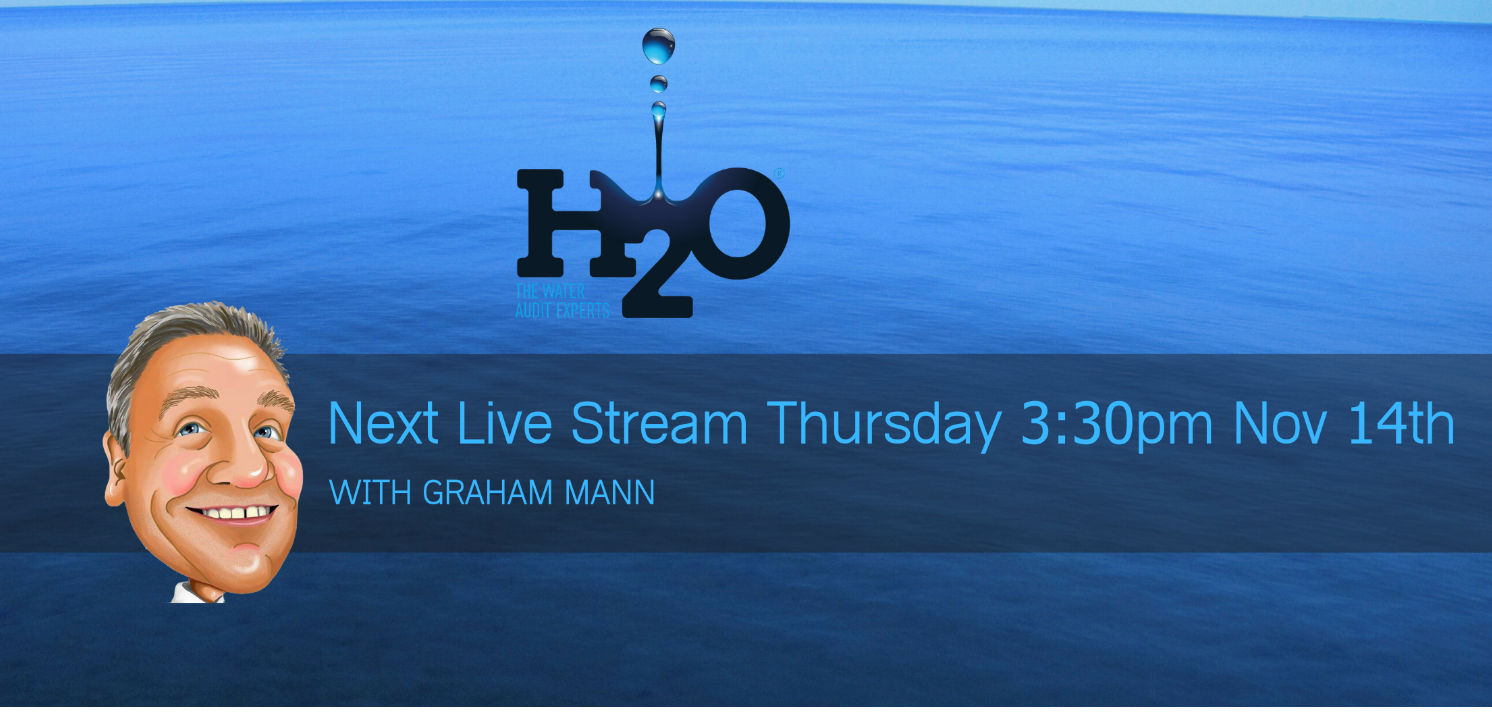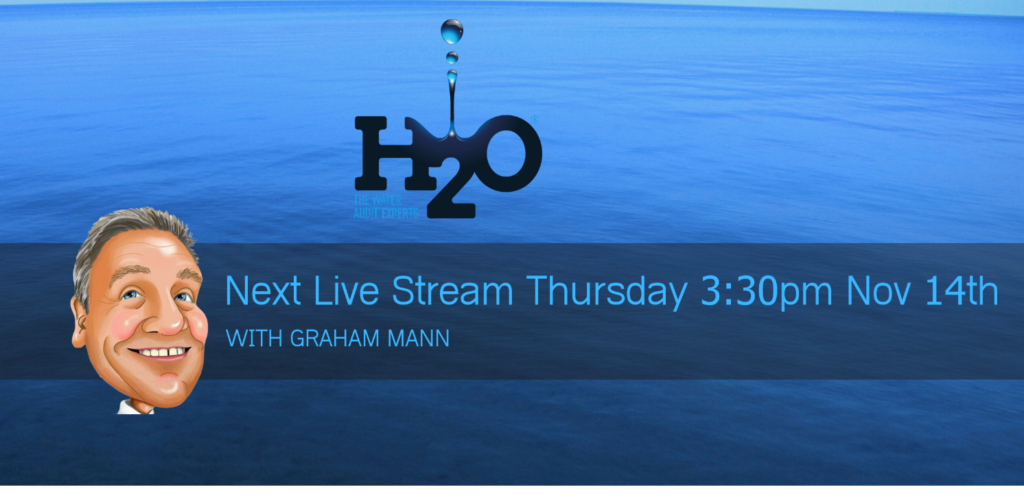 The UK's leading water consultancy firm H2O Building Services were awarded the opportunity to commence live broadcasts on all things water and waste water related.
The firm was established in 1997 and is recognised as a leader in the field of reducing water, waste water and trade effluent costs.
Last week H2O Building Services went live for the first time barring technical hitches and a few behind the scenes challenges they made it!
With 23 comments and questions and nearly 1,000 views!
It was an excellent result said Senior Partner Graham Mann, who says the word is out – follow H2O Building Services Goes Live on LinkedIn join us and have your say!
So why broadcast live on LinkedIn with water industry news? 
Graham Mann says "there is no central place for customers, water retailers and those that work within the water industry to discuss, comment or air their views, especially from a customer perspective.
Where do they go to ask questions, for example: –
How do I switch water supplier? 
Can I have my own private water supply and if so how do I go about installing my own supply? 
Who do I contact if I have a water leak? 
How do I find my water meter? 
Where do I go if I have a complaint that the water retailer refuses to address?
What are surface water and highways drainage charges? 
How do I reduce my standing charges on my water meter? 
Take farmers, there are thousands of them but they appear to have been an ignored industry with water challenges of their own.
Only the other day Mr Paul Hammett, NFU water specialist said the process of switching water supplier leads to numerous billing issues for farmers in England.
H2O Building Services featured in a piece in the Farmers Weekly recently which said
What sort of savings are available?
The savings on offer to farmers in England at the moment are not thought to be huge.
It tends to be retail businesses operating across tens, or even hundreds, of locations that are able to make the biggest savings because they can consolidate their portfolio into one place and save on their billing charges.
An OFWAT report, published in July 2018 and looking at how the first year of deregulation in England had gone, reported that customers who switched had benefited from an average cost saving of 3%, relative to the "default tariffs" offered by suppliers.
This is in line with the first few years of deregulation in Scotland, where savings initially were relatively small, but as the market matured savings of 15-20% became achievable.
Graham Mann, director of H2O Building Services, which specialises in reducing water costs, estimates that a business in England currently paying a water bill of £5,000/year might be able to secure savings of £300-£400/year.
So how do you find a new water retailer?
There are more than 20 water and waste water retailers licensed to deal with eligible business in England. All their contact details can be found on the Open Water website.
However, H2O Building Services is launching a website called switchwatersupplier.com early in 2020, which should make the process of switching easier for business customers.
The site will allow businesses to put forward details of their current water requirements, and then all 24 water retailers operating in the market will have the option to tender for the business.
So join in the show and have your say, comment and ask questions – See you there!
H2O Building Services Goes Live