News
Farmers Urged To Review Water Usage Mid Heatwave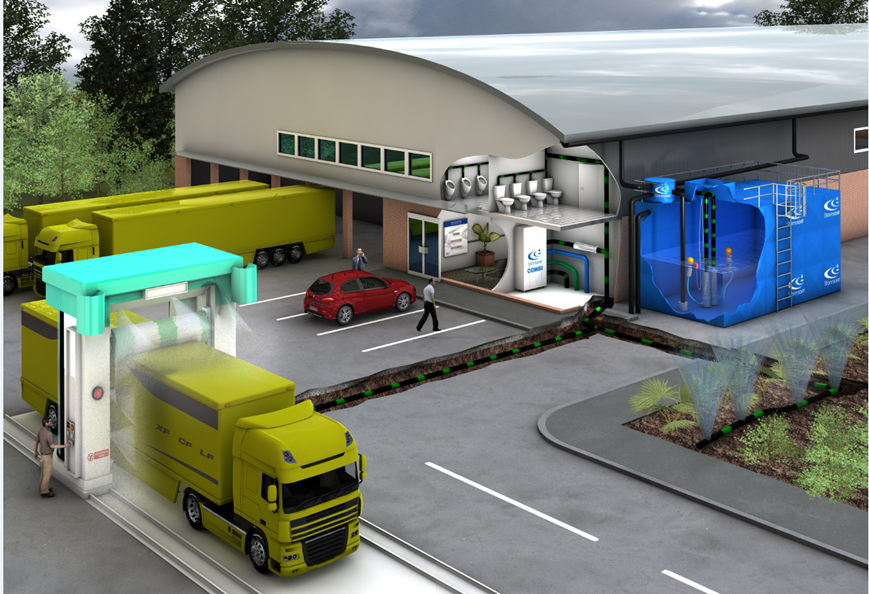 With weather forecasters now saying that the heatwave we're currently enjoying could last until August, farmers and growers are now being reminded to consider reviewing their water usage and put measures in place to build resilience into their long-term supply.
The Agriculture & Horticulture Development Board (AHDB)'s resource management scientist, Nicola Dunn, explained that the hot weather is a timely reminder of how quickly situations can change in the farming industry. When water is abundant, those in the sector must make sure they store water, be it in a storage tank or reservoir, so they have alternative sources they can turn to when water either can't be abstracted or is running low.
Not only that but they also need access to equipment and technology so that water can reach both livestock and crops efficiently, she went on to say.
You might want to take a leaf out of Andrew Fuller's book, who runs a nursery in Lincolnshire and has come up with a strategic approach to change how he uses water on site. He explained: "Recent improvements to our glasshouse uses ebb and flow watering, whereby water is recirculated as plants grow – eliminating runoff.
"At the same time, we make sure that all rainwater from roofs is harvested and used in crop watering. We're aiming for rainwater to provide all of our needs throughout the year – to do this, construction of suitably sized reservoirs is a key part of our future development and expansion."
It might be worth you and your business looking into how investing in a rainwater harvesting system could be beneficial. Making use of rainwater can help you reduce your water bills because you'll be using less mains water. You're also able to reduce water consumption and your reliance upon mains water because you'll be recycling rainwater efficiently to be used in all sorts of ways, from urinals and WCs to landscape watering, fire sprinkler systems, cooling systems, laundry and more.
Farmers in Scotland meanwhile, have also just issued a warning of their own about an impending crisis in the midst of drought conditions in some parts of the country. Apparently, the land in some areas has been so scorched by the heatwave that some farmers are finding it a struggle to feed their livestock. Weeks of no real rainfall have resulted in a lack of grass, which means some farmers have also been unable to make enough silage to last the winter, the BBC reports.
Speaking to BBC Scotland, farmer Bruce McConachie said he is finding it hard to provide animals with water because his usual supplies have now dried up. He has now been forced to pump water from the River Spey to store in tanks and has to spend the majority of his day transporting it to his livestock, time that he should be spending on other important farm work.