News
Hosepipe Ban For Hampshire & The Isle Of Wight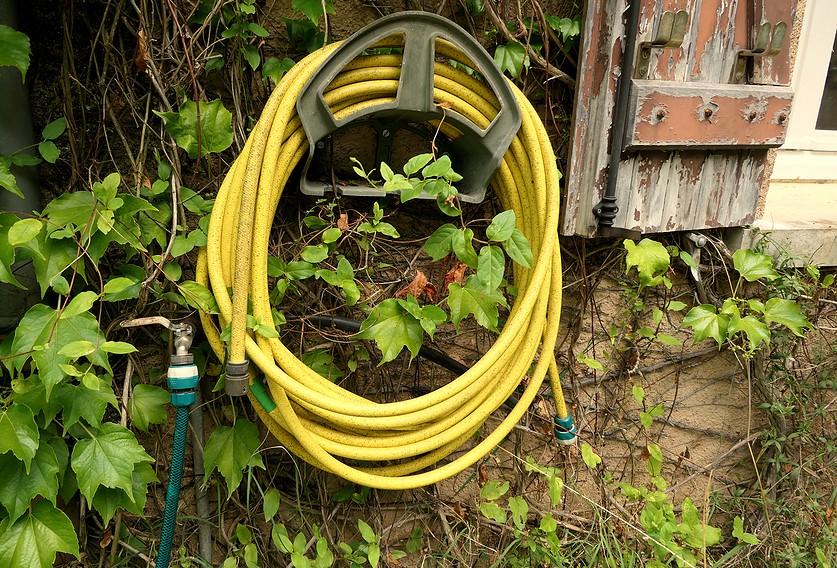 Although the extreme weather conditions of a few weeks ago are now seemingly behind us, it's certainly worth remembering that the July heatwave is part of a wider trend, with prolonged dry conditions being seen around the UK.
In Hampshire and the Isle of Wight, for example, 2022 is proving to be one of the region's driest years for a century, with the highest temperatures ever recorded leading to a drought that is now threatening to damage both the River Itchen and the River Test.
Water levels in the region are now significantly lower than they have been thanks to the extremely hot weather we've seen in recent times, coupled with reduced rainfall and increased demand.
As such, utility company Southern Water has announced that a temporary use ban (more commonly referred to as a hosepipe ban) will be introduced for customers in the region, implemented on August 5th – the first time such a ban has been enforced in the local area since 2012.
It means that it will no longer be permissible to use hosepipes to water gardens or clean cars, while swimming pools and ornamental ponds must not be filled.
Dr Alison Hoyle, Southern Water's director of risk and compliance, explained that record temperatures and dry conditions have seen river flows fall by approximately 25 per cent from their typical July levels… the equivalent to losing over 25 million bathtubs of water.
She continued, saying that customers are now being asked to reduce their water usage to protect rivers and local habitats.
"We haven't taken this decision lightly and we know the Temporary Use Ban will have an impact on our customers. We're working with the Environment Agency to ensure that we act responsibly to protect our environment. We're asking everyone in Hampshire and the Isle of Wight to do their bit by supporting these measures and only use the water that they need," Dr Hoyle went on to say.
With England and Wales both now facing their driest start to a year since 1976, experts are concerned that the UK could be in line for a drought, with the National Drought Group recently moving England into Prolonged Dry Weather status… just one step away from actual drought being declared.
Although other water suppliers are yet to follow in Southern Water's footsteps and introduce their own hosepipe bans, it certainly seems as though it will only be a matter of time before another company implements similar measures in the near future.
What are the effects of drought?
Droughts are naturally occurring events that take place when periods of low rainfall results in water shortages. There are three generally accepted forms of drought, which may occur separately or at the same time.
Environmental drought is seen when a shortage of rainfall has an impact on the natural environment, such as reduced river flow, insufficient soil moisture and exceptionally low levels of groundwater. This can put pressure on local biodiversity, including fish, wildlife and habitats.
Water supply drought occurs when a lack of rainfall drives concern among water companies about customer supplies, although this can take longer to develop because the network and supply systems are designed to cope with periods of dry weather.
And agricultural drought is driven by a lack of rainfall and soil moisture, with crop production and farming practices like spray irrigation no longer supported, exacerbated by potential conditions being placed on abstraction licences.
Over the years, England has had to face numerous periods of drought, such as the one seen in 2004-2006, with hosepipe bans affecting more than 15 million people at the height of the incident. In all, four water suppliers were compelled to apply for drought orders, restricting the non-essential use of water.
Environmental impacts of this particular drought included reduced breeding of wading birds, fish deaths and outbreaks of blue-green algae in both rivers and lakes.
And between September 2010 and March 2012, many regions around England saw the driest 18 months for more than 100 years. Low groundwater levels were seen across most of the country, apart from the north-west, with many places recording their lowest levels ever.
In 2012, seven water firms brought in hosepipe bans, affecting 20 million people.. But the drought came to an abrupt end that summer, with the wettest April to September seen, which led to widespread flooding.
Is your business drought resilient?
An effective way of becoming more drought resilient as a business is to review your water footprint and see where and how you can go about reducing your water usage and consumption.
By implementing water-saving solutions as and where appropriate, you'll shore up your operations and ensure that you're able to continue with business as normal, even when faced with difficult conditions that would otherwise have seen you flounder.
A water audit is a good first step to take, as this will help you see where your immediate water use is taking place – and it can reveal any weak areas across your site, such as leaking pipes, so you can focus on repair work and reduce the amount of water you waste in this way.
However, if you want to go even deeper you can and many companies are now starting to review the water footprint of their entire supply chain, making the necessary changes here and there to ensure that they're treading as lightly as possible.
If you'd like any help or advice relating to water conservation strategies and how you as a business can best go about making sure you're ready for potential water shortages in the future, get in touch with the team here at H2o Building Services today.