News
How Does Phosphorus Impact Food & Water Security?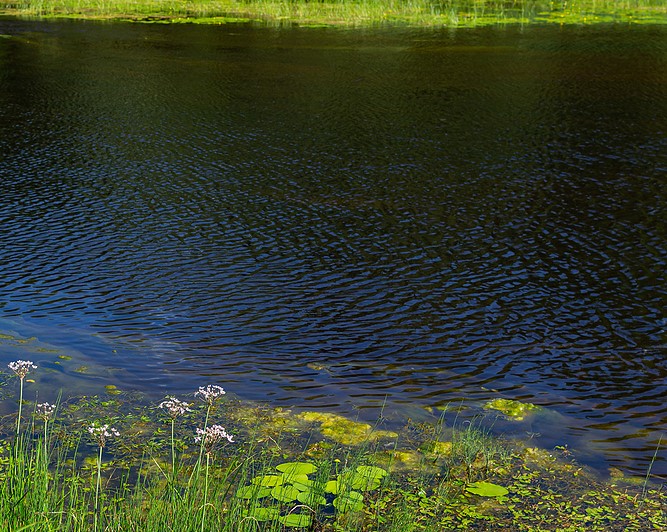 Water quality degradation is a global problem, leading to biodiversity loss and increased health risks for wildlife, plants and animals, as a result of polluted waters. One of the biggest causes of this degradation is phosphorus, an essential element in the functioning of all life… including the crops we grow as part of the world's food supply.
Buildup of phosphorus in the natural environment is incredibly damaging, with amounts of the mineral now stockpiling in waterways after years of agricultural runoff from farms and fields, industry and human sewage. As levels of phosphorus increase, so too do toxic algal blooms, which can produce powerful toxins and potentially make waterways unsafe.
Environment Agency research shows that concentrations of phosphorus in rivers rose significantly between 1950 and the 1980s, driven by the introduction of mineral-containing detergents, the increased popularity of artificial phosphorus fertilisers for agriculture and population growth.
Although good progress has been made in tackling this kind of pollution over the last few decades, 55 per cent of rivers and 73 per cent of lakes in England fail current phosphorus standards for good ecological status.
Interestingly, phosphorus is the most common cause of water quality failures – and now scientists have issued a warning that management of the mineral must be improved in order to shore up both food and water security alike.
The Our Phosphorus Future report – compiled by the UK Centre for Ecology & Hydrology and the University of Edinburgh – asserts that global mismanagement of the nutrient is threatening food security, with many farmers now struggling to afford enough phosphorus fertiliser for crops.
And overuse of fertilisers, coupled with sewage pollution, sees millions of tonnes of phosphorus enter lakes and rivers annually, affecting water quality and damaging biodiversity.
Phosphate rock reserves around the world are controlled, in the main, by five countries: Morocco, China, Egypt, Algeria and Syria. And the annual supply of phosphate rocks is delivered by just four countries: China, Morocco, the US and Russia.
In the UK, the country's food security is dependent on a reliable supply of the nutrient to use in animal feed and to fertilise agricultural land. As such, the UK imports approximately 175,000 tonnes a year… yet 57 per cent of this goes to waste.
Prices of phosphate are now also on the rise, with both phosphate rock and fertiliser increasing by approximately 400 per cent since 2020 – and showing no signs of stopping as of yet.
The Phosphorus Future report is now calling on governments all over the world to consider adopting a 50, 50, 50 approach, where they aim to achieve a 50 per cent reduction in global phosphorus pollution and a 50 per cent increase in the recycling of the nutrient by 2050.
Adopting this as a goal would deliver a food system able to provide sufficient phosphorus to sustain more than four times the current global population, the researchers estimate. In addition, farmers would be saved almost $20 billion in annual fertiliser costs, while sidestepping an expected annual cleanup bill of more than $300 billion.
Professor Bryan Spears, lead author of the report, commented on the findings, saying: "Many countries are highly dependent on imported phosphorus fertiliser for food production, leaving them exposed to fertiliser price fluctuations.
"More efficient use of phosphorus in agriculture and increased recycling, for example from wastewater, can increase resilience in the food system while reducing pollution of lakes and rivers that are biodiversity hotspots and important for drinking water supply."
Recommendations made in the report include integration of livestock and crop production. This would ensure that phosphorus in animal manure is applied to crops, rather than relying on chemical fertilisers to do the job. In addition, making a shift towards more sustainable diets would reduce how much phosphorus is needed to grow animal feed.
And focusing on reducing global food waste would see less demand for crops and animal products, with figures from the UN Environment Programme showing that global food waste hits 931 million tonnes each year.
As for the water crisis, driving improvements in wastewater treatment to remove phosphorus from sewage would prevent it from entering lakes and rivers, while allowing it to be reused elsewhere.
Making further comments, Dr Will Brownie – freshwater scientist with Edinburgh University – said: "So far, there has been a lack of intergovernmental action.
"By providing the scientific evidence that shows threats posed by unsustainable use of phosphorus, as well as putting forward solutions, we hope our report will catalyse change towards sustainable management of this essential nutrient."
What can farmers do to prevent phosphorus pollution?
There are various ways in which farmers can go about preventing phosphorus pollution, such as by planning manure and fertiliser applications so that nutrients can be managed and applications only made to crops under the right conditions.
It could also be beneficial to test soils every three to five years for nutrient levels and pH, as well as introducing measures to reduce surface water runoff and soil compaction. Livestock management can also help prevent pollution of this kind and providing different water supplies could reduce the chances of runoff making its way into watercourses.
The Environment Agency and the NFU recently entered into a partnership to see how farming practices could help restore water quality in rivers and lakes suffering from phosphate restoration in the Anglian Basin, where groundwater has some of the highest phosphate concentrations in the country.
It was found that voluntary farm management changes could deliver the required reduction in phosphate losses from farms. Such changes could include avoiding slurry spreading during high-risk periods, using fertiliser recommendation systems, reducing tillage and using improved genetic resources in livestock.
Do you want to discover the benefits of water efficiency? Get in touch with the team here at H2o Building Services today.