News
In 2017 the water industry in England opens up to competition
Author:  Graham Mann, Water Audit Expert.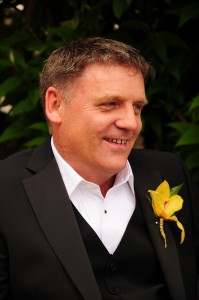 Not long now, 2017 is only around the corner.
Moves to allow business customers in England to switch water supplier from April 2017 will hopefully create some of the most significant changes in the water and waste water industry since privatisation over 25 years ago.
Without doubt most business customers would agree and fully support opening up of the water retail market to competition, however lessons must be learnt from the many problems and issues that have affected the gas, power and telecoms markets not to mention the Scottish Water retail market which was opened up over 4 years ago and yet have still to take full advantage of the opportunities available.
See https://www.h2obuildingservices.co.uk/our-services/switch-water-supplier/ for information.
A recent research report conducted on behalf of the consumer council for water (CC Water) revealed: –
* For most business customers the overall satisfaction with the existing water company is good, there are concerns over key account management and communications and general lack of technological innovation.
* A big motivation for switching water supplier is of course price, other factors are water consumption reduction.
* A general lack of awareness across all business sectors about the changes in the water retail markets in England.
* Business customers favour market freedom over market protection, the most significant concern is protection from rollover contracts.
Business customers are eager to see the water industry does not issue confusing and complex tariff structures which the gas and power markets have adopted. Much more work needs to be done by DEFRA and OFWAT on vital key issues of the water retail market in England reflecting business customers feedback otherwise a vast many may lose faith and stay put with their exiting water supplier.
If you require any expert advice on these matters you can mail me at graham.mann@h2obuildingservices.co.uk  or call my DDI 01924 207 334.